President: Croatia to Adopt Euro in 5 Years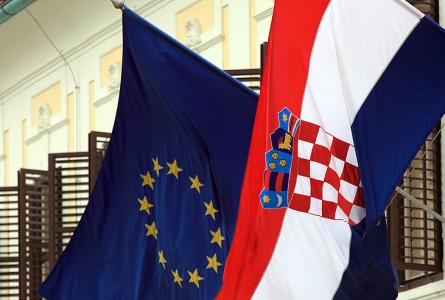 Croatian President, Kolinda Grabar-Kitarovic has announced that Croatia will join the euro in 2020.
She was quoted in an interview with Bloomberg as saying, "We need to change attitudes, and to create conditions to facilitate business." 
Prime Minister, Zoran Milanovic who is in opposition does not agree, along with many of his cabinet, that Croatia should adopt the currency. The President's position is largely ceremonial, so she will have little power to push the agenda.
Additionaly, she has not set a specific date. However, it will bring the discussion into Croatian society, something that has happened in Czech Republic and Poland, and more recently Romania.
End of Recession
Croatia have only recently begun to emerge from an economic recession lasting over six years. 15% of the economy's GDP has been wiped out in that time, and unemployment currently stands at 20%.
Many indicators now suggest the economy is heading towards an upward trend. This includes last years revenue record for the country's hugely important tourism market. Also, industrial production is currently improving among the fastest in the EU.
Five of the new European Union accession countries have adopted the euro. They include; Latvia, Lithuania, Slovakia, Slovenia and Estonia.
President Grabar-Kitarovic who was elected earlier this year, has held a number of high level jobs including; Ambassador to the United States and Assistant Secretary General of NATO.