Croatian Tourism Minister Hails 2014 Tourist Figures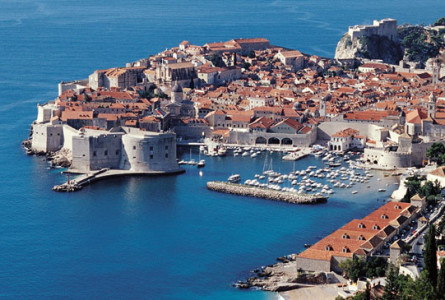 Croatian tourism for first three quarter of 2014, set a new record in terms of money brought into the country. The news is according to figures just released by the National Bank of Croatia, and reported by the Ministry of Tourism.
Revenues for the period amounted to €6.77 billion.
This was a €168 million increase or 2.5% on the same period in the previous year, and significantly better than the previous highest three quarter period in 2008.
The third quarter of 2014 alone, saw revenues for the tourist industry total €4.65 billion, a €128 million or 2.8% increase on 2013.
Croatian Tourism Minister, Darko Lorencin in a statement on the news, said that the figures were 'extremely good'.
He used the impressive results to point out the success of measures taken by the government, and the private sector to spur the industry through a tough number of years.
He added that Croatia is one of the world's top destinations for international visitors.
Croatia Emerging
The newest European Union entrant is only just emerging from six years of consecutive recession, where 12% of GDP has been eliminated in the period. A paper discussed recently in Davos at the World Economic Forum, mentioned modest growth for the economy, possibly of 0.1% this year.
Additionally, the first round of European Union structural funding is due to be released in 2015.
This funding will help the unemployment rate that currently stands at 19.2%.
Regarding tourism, its importance to the Croatian economy cannot be overstated. In 2014, it represented a huge 20.9% of GDP.
Czech Republic, one of the region's major tourist markets is only half of this by comparison.